Many young network marketing companies are eager for expansion and often view the US as a testing ground for their business model. It makes sense that they try to figure things out in their familiar language, culture, and currency.
However, a quick look at the top markets in the world reveal a handful of countries where launching is quite challenging. In fact, many of these markets may require adjusting product formulas, compensation plans, and other significant changes to comply with local laws and regulations. In the end, mirroring what is done in the US may not be as easy as we may want it.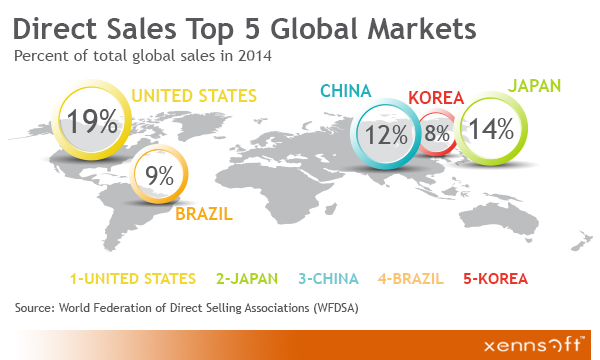 I often have heard "If we could just get into Asia we will see this business explode." or "As soon as we get into Japan and South Korea, then we will see the real money come in." It's as if they believe everybody who enters these markets strikes gold. When in reality, the real gold is here in the US, right under our feet. We just need to claim it, grab it, and refine our offerings to this market so we can win.
The US topped the list again of all global markets for the direct selling industry (19% – WFDSA 2014 Sales Report). US startups should be encouraged by this and focus on maximizing their growth domestically. This is where the action is happening. US startups can capitalize by having a long-term strategy that includes the US as the focus of their revenue base. It would be wise to keep that focus even as they begin marketing outside their country.