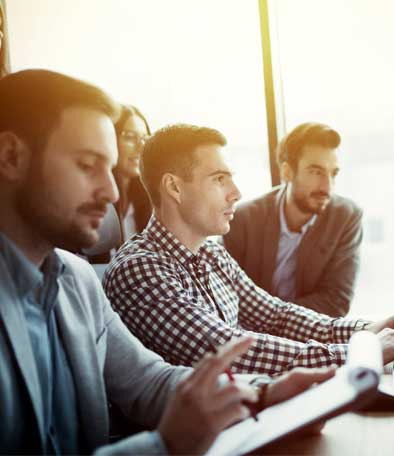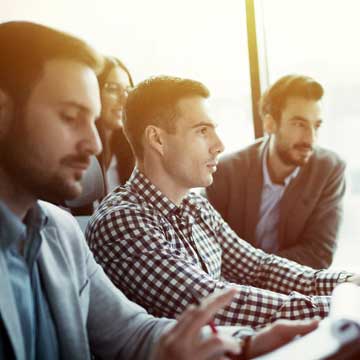 From Start-Ups to International Expansion, we do it all!
For 15+ years, we have been developing web-based MLM software for startup and large international clients. Over a million network marketing and direct sales distributors have benefited from our business operations in over 50 countries.
Actual figures updated hourly.
WorldVu™ – the corporate backoffice
WorldVu™ – the corporate backoffice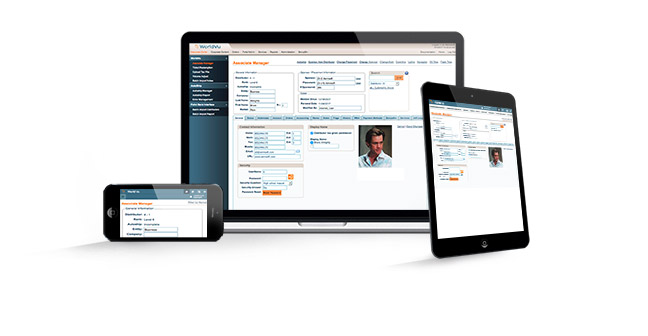 The hub of any successful network marketing operation is the ability to see what's happening with their customers and distributors. Our Customer Relationship Manager (CRM) system will empower your agents with intuitive web-based tools and reporting insights to effectively address the daily concerns and issues that arise from your customers.
Do you need to make a distributor tree change or authorize an order return? Maybe a volume or commission adjustment needs to be made. This and much more is available in Xennsoft's CRM system.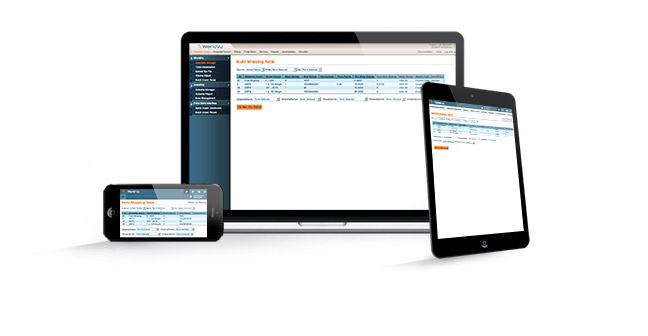 WorldVu™ is the command center where all system processes and services are managed to support the operations of your MLM business.
It's easy to process and payout commissions, configure different enrollment profiles, manage merchant account services, build shipping tables and establish taxation, set up inventory, stage new country roll-outs and more with WorldVu.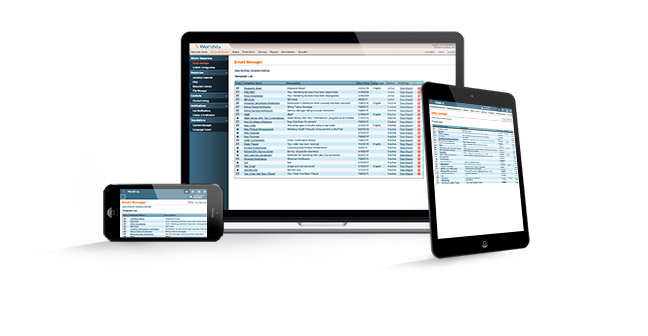 Keeping the distributor updated, informed and properly trained is fundamental to creating and sustaining a successful sales force of network marketers.
Create and send time-sensitive screen pop notifications containing important messages, announcements or videos.
Compose and configure scheduled email blasts or auto responding emails to keep distributors and customers in-touch with the business.
Setup a video training center to educate your distributors by rank with FAQ and Document Library content support.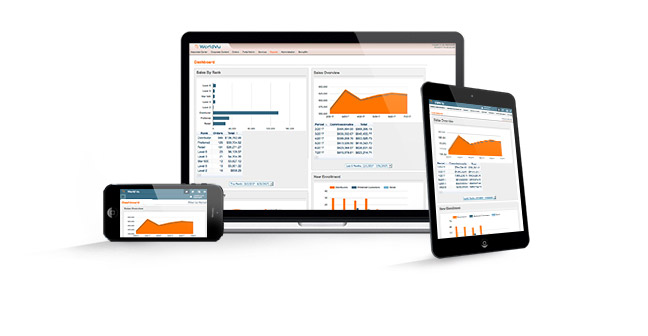 The MLM system is only as good as its reporting tools. WorldVu offers several tools for collecting, storing, analyzing and providing access to data in order to help you make the best decisions for your business.
Need to configure a filterable report to specific users? Easy.
Want to create and store a custom report that is specific to your business? No problem.
Want to show reports with easy to read graphs and charts to visually see the data? Included.
TeamOffice™ – the distributor's backoffice
TeamOffice™ – the distributor's backoffice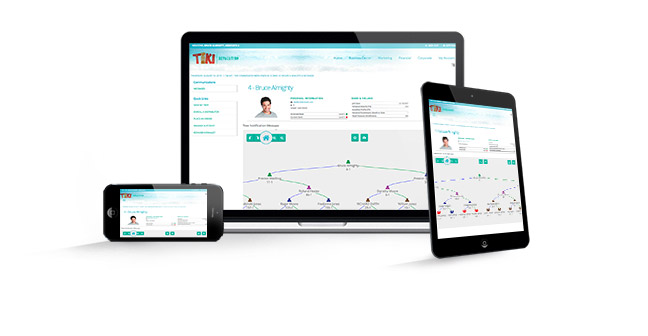 Distributors need a simple, on-the-go way to quickly access the details of their business, from anywhere and from any device. Team Office is a mobile-ready application that arms the distributor with the business management tools needed to become a successful builder and manager of their business.
Need to see who's active or struggling in the business? Simply click a filter and display button.
Want to order product or change your autoship? It's easy to do.
Want to view and filter your down-line in a graphical way? It's fast and beautiful.
These and many more tools will work together to ensure distributors have the best opportunity and tools to grow a successful business.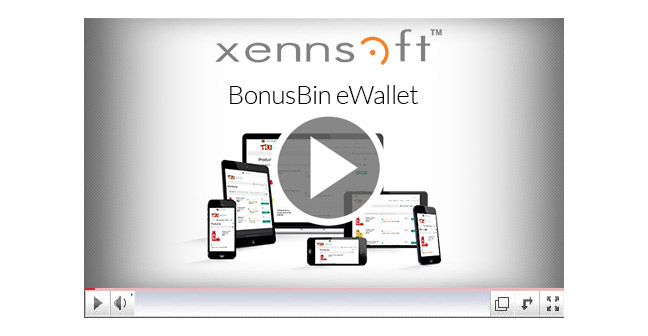 Team Office offers a one-of-a-kind eWallet system called Bonus Bin that is more than a place to store and withdraw a distributors commission earnings. Bonus Bin is an easy-to-use business building and retention platform where distributors can leverage their commissions earning to promote and sustain their business.
Want to drive more customers to the shopping cart to increase sales? You can create and distribute a redeemable marketing voucher to friends and family.
Want to help a valued down-line distributor with a product purchase so they stay active? Send allocated funds to their eWallet account to be used to purchase the product.
Want to decrease the companies credit card processing expense from product purchases? Encourage distributors to set Bonus Bin to be their first payment method.
From the day the distributor joins the company to the time they arrive to be a ranking successful distributor, on-going training, continuing education and sales and marketing support is a must. From their mobile-ready TeamOffice™, distributors can easily access the corporate support system which is where they can view and down load documents, watch relevant training videos and access a library of FAQs – all there to support their business building efforts.
Need a powerful sales presentation created and made available by corporate? Access the Document Library.
Looking for video training on how to present the business opportunity to others? Launch the Training Video Library.
Have a quick question that needs an answer? Browse the FAQ Library.
Lots of tools, and tons of support to build successful distributors.
Distributors need a simple, easy-to-use reporting system that enables them to generate reports so they can make good business decisions. Understandably, everyone wants to see different reports containing specific information in the way they want it. TeamOffice™ allows the distributor to create filterable reports and save those reports for future use.
Want to create a report to identify all those that are not on autoship and are not active? Create and save a filterable report to your Favorites.
Need a report showing all newly enrolled distributors by date and in a specific country? Simply select the fields to filter, sort and save.
Want to generate a report and then export it out of the system in a different format for analysis? Click the export to <file format> button and save.
WorldTools™ – the sales & marketing platform
WorldTools™ – customer marketing platform